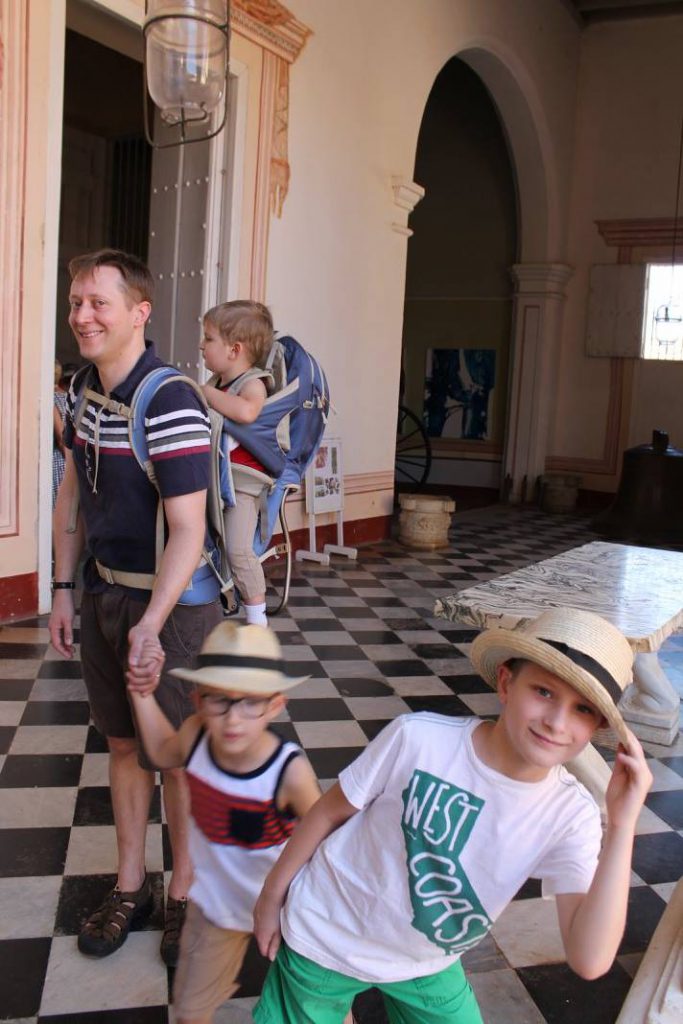 Hello! I'm assuming if you're here that you probably know me, but just in case you don't here's a little info.
As you can see in the picture above, my wife, Karen, and I have three sons. Karen and I have been married since 2004, and as you can see from the content of the site, we love to travel. In fact, we met traveling. She's definitely my better half.
If you're interested in my book about my travels, you can find more details here. If you'd like to read more about our one-year homeschooling trip around the world from June 2022 through May 2023, please checkout my other site here.
For details about my professional experience, checkout the main page of this blog.
I sometimes say that education is my fourth career, with the first three being computer chip development, aerospace/systems engineering, and management consulting. I have bachelor's degrees in Electrical and Aerospace engineering from Purdue University, a master's degree in Electrical Engineering from Virginia Tech, and a master's of business administration from The University of Chicago. My very first job ever was umpire for little league baseball games.