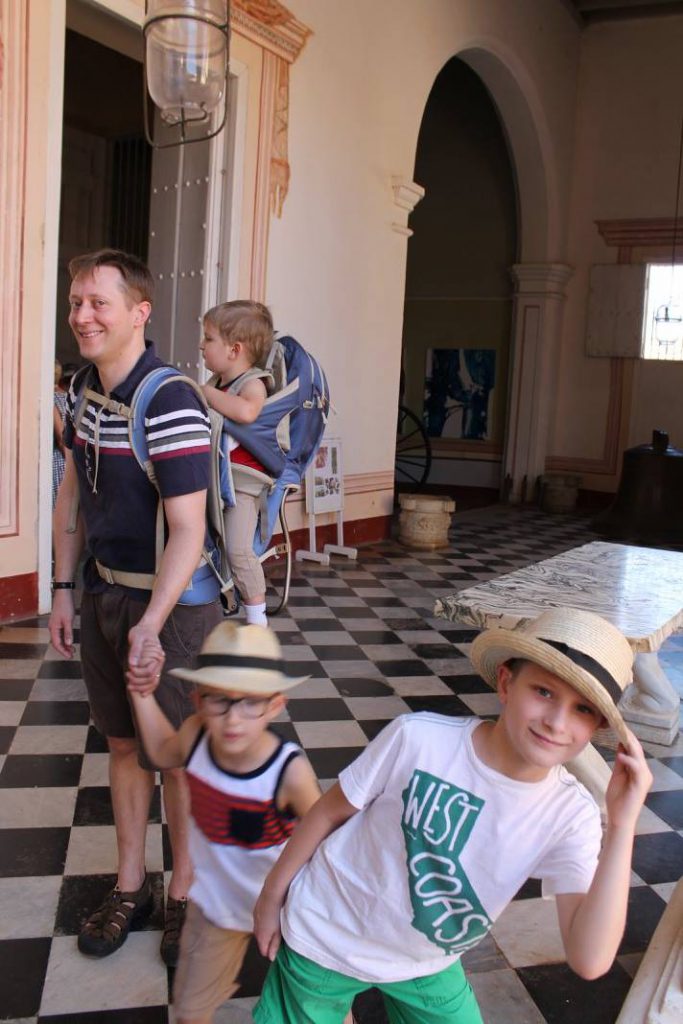 Hello! I'm assuming if you're here that you probably know me, but just in case you don't here's a little info.
As you can see in the picture above, my wife, Karen, and I have three sons. We try to give them a little bit of privacy online by just using their initials, but in real life we use their names. (Full names if they're being knuckleheads.)
Karen and I have been married since 2004, and as you can see from the content of the site, we love to travel. In fact, we met traveling. She's definitely my better half.
Since 2009, I've been working to help high schools ensure their students go on to choice-filled lives after graduation. Generally, that means 4-year college degrees, but we try to focus first and foremost on the interests of the young adult. The first three years of that time, I worked at KIPP, a national network of non-profit charter public schools. From 2012-2019, I served as the chief college officer for the Noble Network of Charter Schools, a network like KIPP, except we're Chicago only and serve almost exclusively high school students. Since August 2019, I've served as Noble's President. Roughly 10% of all Chicago public high school students go to our schools. One way to say that is that I worry about the life outcomes of roughly 10% of the students in Chicago. That's not true, though, because I worry about all of them. I also try to find ways to share anything we've learned with people serving students like ours all over the country.
Even though I'm planning on blogging about topics related to this work, any opinions expressed here are mine and mine alone, and should not be construed as official positions of Noble.
I sometimes say that education is my fourth career, with the first three being computer chip development, aerospace/systems engineering, and management consulting. I have bachelor's degrees in Electrical and Aerospace engineering from Purdue University, a master's degree in Electrical Engineering from Virginia Tech, and a master's of business administration from The University of Chicago. My very first job ever was umpire for little league baseball games.
If you're interested in my book about my travels, you can find more details here.