Like a rock (Days 15 & 16 of 24)
The last couple of days have mostly been spent in transit and I haven't had great Internet access, so this will be a little short. Yesterday, we took a train from Fez to the port city of Tangier–just across the Strait of Gibraltar from Spain. By the way, this is how we carry everything when we travel (HT's carrier backpack is bungee corded to the back of my main pack; we also don't usually let him push:)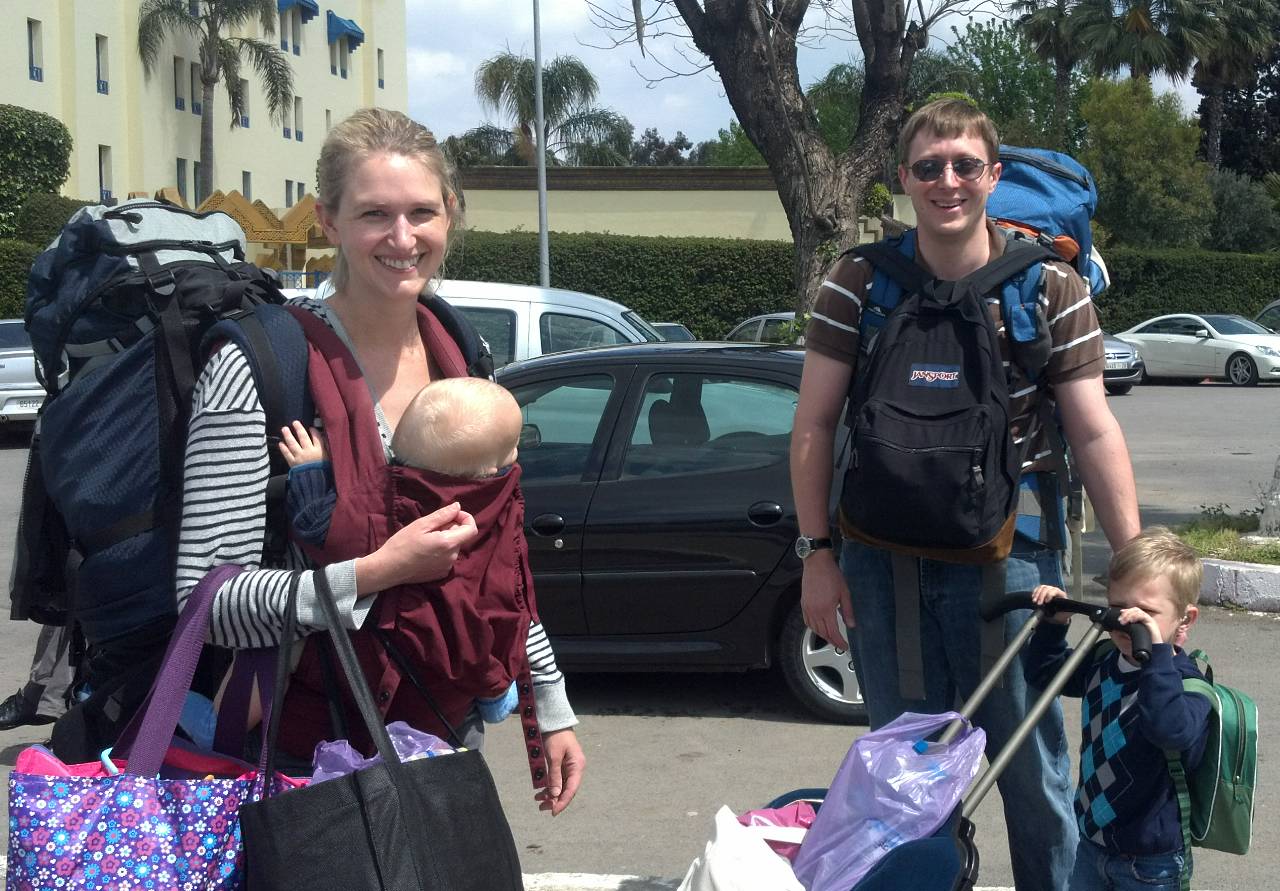 Our train arrived late enough that we basically just walked to our hotel across the street from the train station, checked in, ate, and went to bed. That was early because today we left first thing on the Ferry for Spain. This was CR's first maritime border crossing, but HT was with us when we visited Uruguay from Buenos Aires 3 years ago. Neither seemed to think it was much of a big deal. (CR pretty much slept the whole way.)
We then hopped a quick bus to our rental car office and decided the border crossing went so well that we should try another: we went back to the U.K.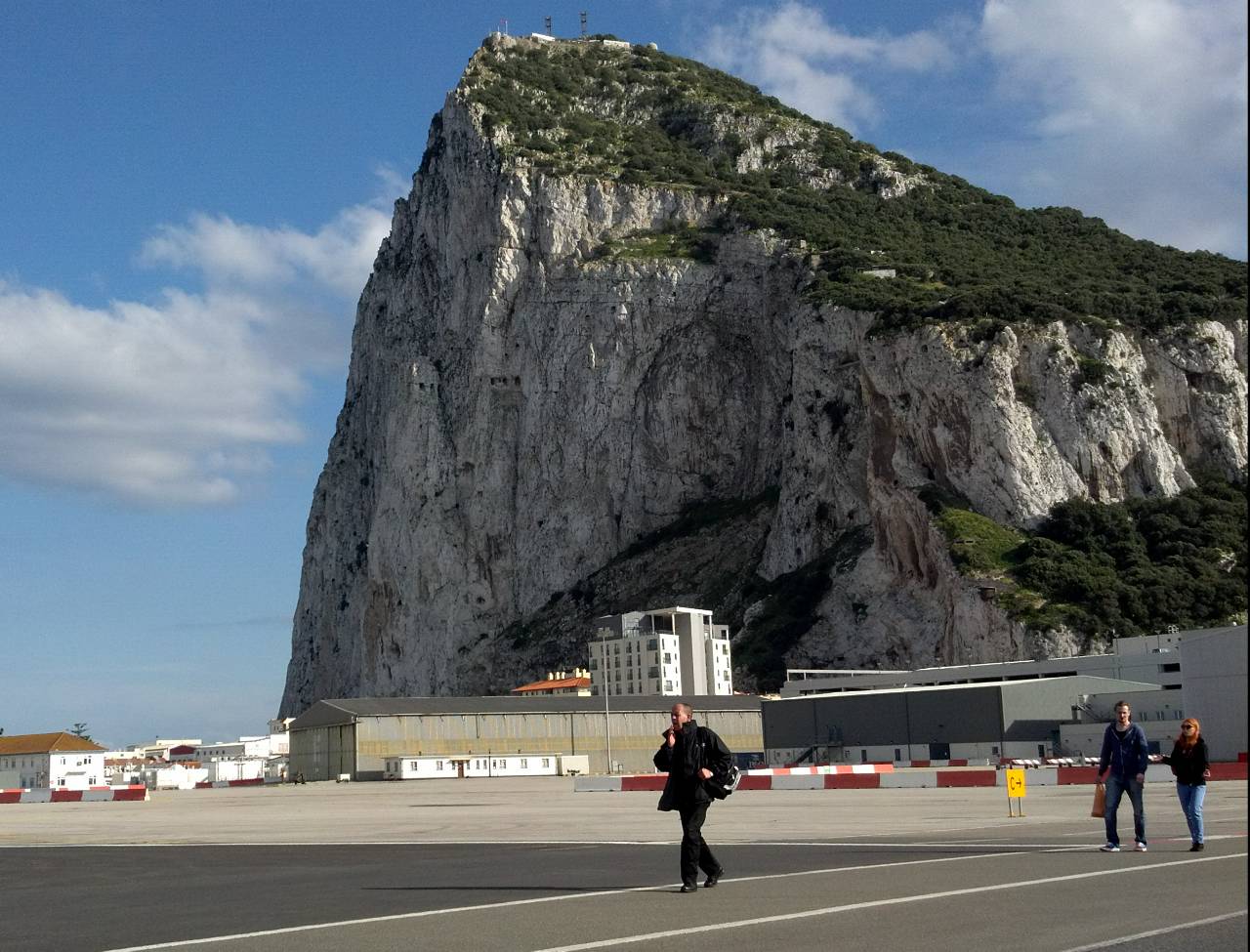 Gibraltar is still a British colony, so we had to cross back and forth, but it was just a half hour drive from where we got the car that we thought it'd be fun to have fish & chips for lunch.
The border crossing took forever, the fish & chips weren't very good, and driving in Gibraltar itself is a nightmare, but it was still a lot of fun. HT really liked the monkeys that live on the upper part of the rock, and as you can see from the picture, the views are something else.
We're spending the night in Ronda, a sort of cultural seat for Spanish Bullfighting and one of the most photographed towns in Spain due to it's setting on the edge of a gorge, with a magnificent bridge, and buildings painted white in Moorish style. Tomorrow, we're taking the car back in Seville, where we're renting an apartment for six nights as our final base before heading home. I'm hoping to have a little more time to catchup on blogging there.