I'll write more about the great time we've had in Fez sometime in the next couple of days, but in the meantime, here are a couple of pictures from the place we're staying at here.
First, here's the view from the stairwell leading up to our room (the entire place has one big covered courtyard in the middle and then about 8 rooms off the sides on the first and second floors.) you can see Karen and the boys looking at a bird if you squint: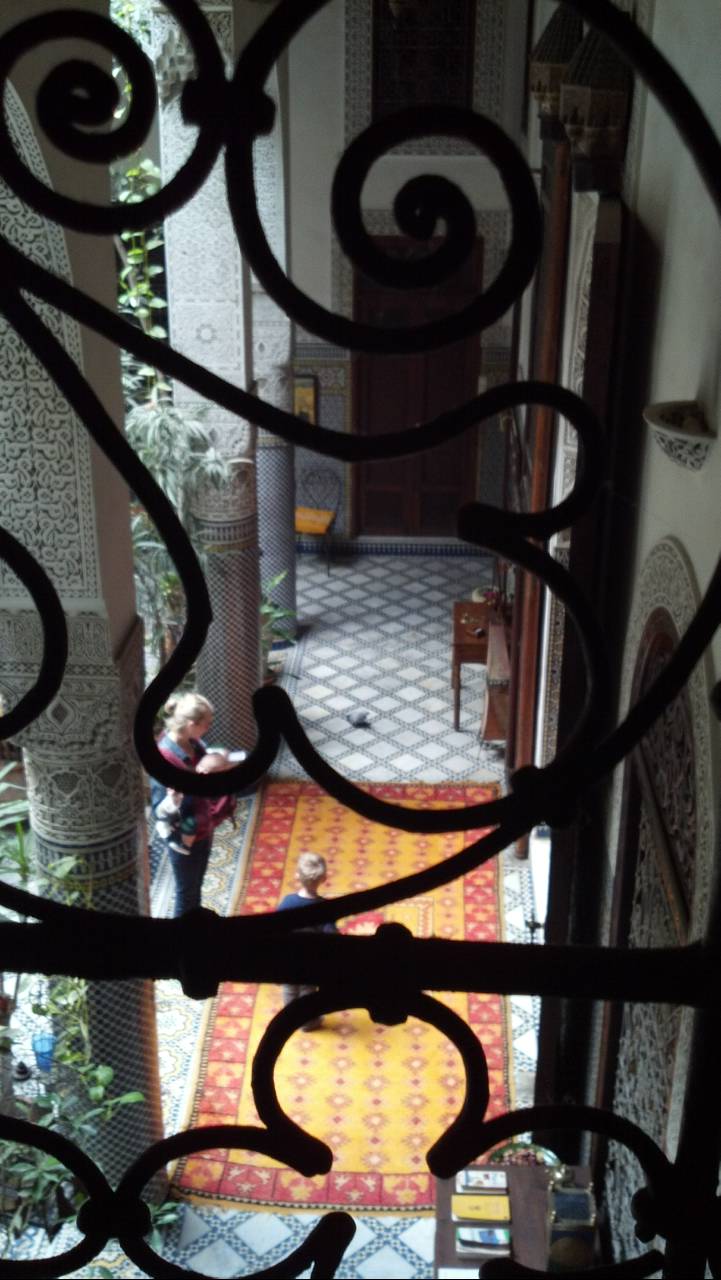 Next, here's a close up with "Poulette," one of HT's favorite things about the place. He's also told us he wants to "stay HERE forever," so I'm not so sure that word means what he thinks it means.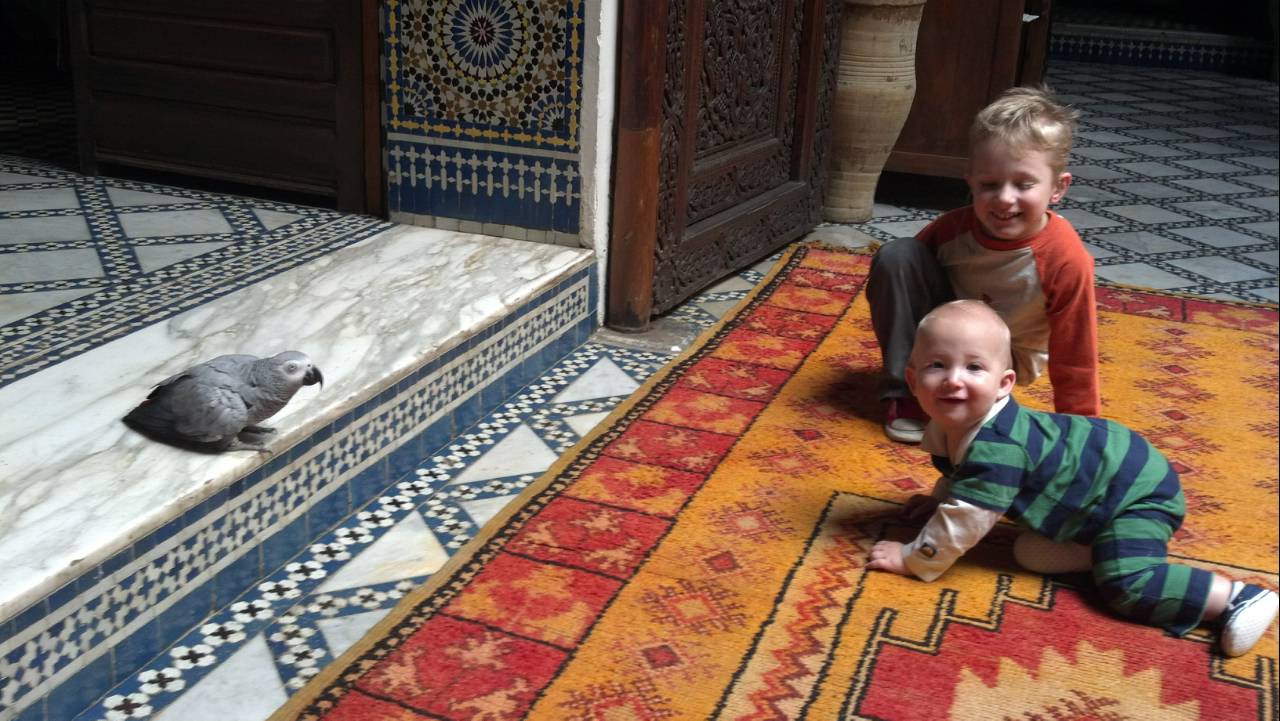 Tomorrow, we're doing a day trip to the historic city of Meknes and also swinging by the Roman ruins in Voulibulis. We've got a train to Tangier the following day, so I'll probably blog more then.