That's how you say "good day" (or "good morning") in Portuguese, and that's what we had today. I'll start by saying CR had the best day of all because he got to be strapped to his favorite person in the world all day, although the rest of us did really well too.
It started right after we landed last night and realized Portugal is CHEAP compared to London, with the fare on our taxi to the hotel equal to the flag stop fee in London. It got even better after that when our hotel (booked with points) decided to upgrade us to a three room suite.  We might not have had any jet lag, but it was certainly nice to sleep in this morning.
After we finally rolled out of bed, we headed out for the Alfama district of Lisbon, which is set on a hill overlooking the city with a vestigial castle placed on top. HT loved the views and the castle almost as much as he loved the old cannons placed around the perimeter: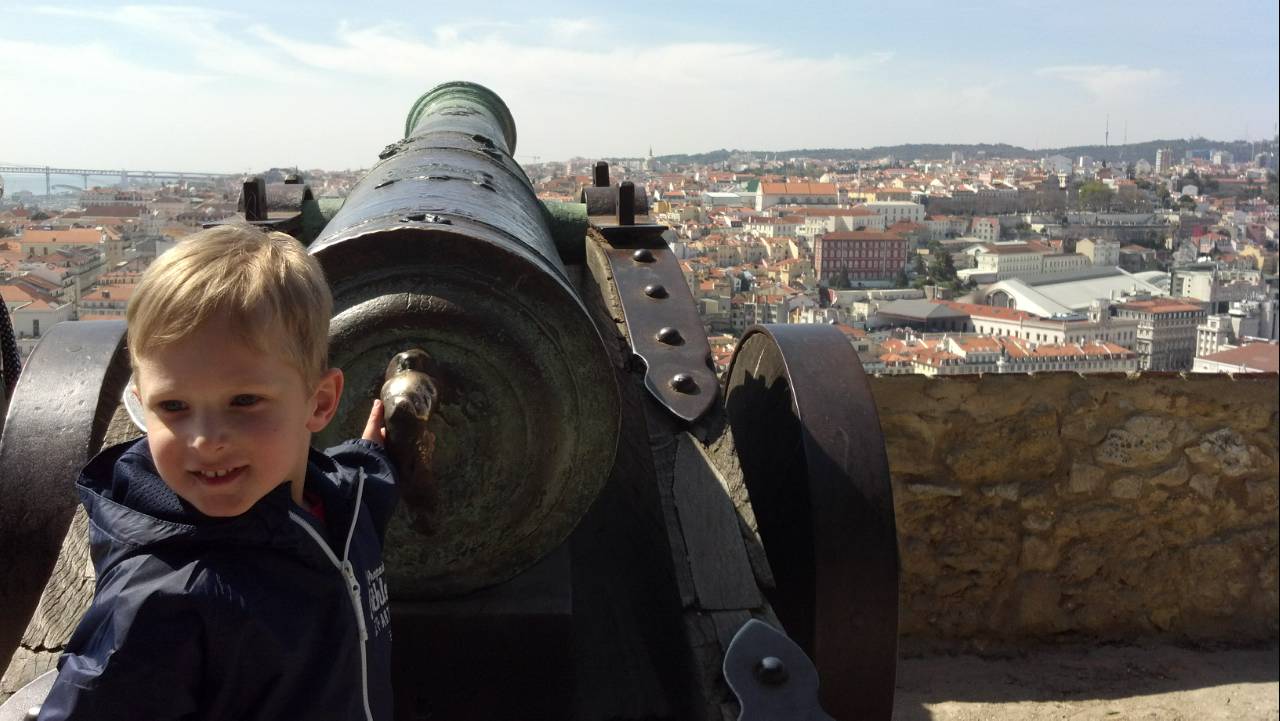 After that, we strolled downhill along the narrow, winding, and, of course, picturesque streets leading into the main part of town. Along the way, we stopped for an awesome (and cheap) two hour lunch featuring fresh seafood, succulent chicken, and "green wine" so good, I was able to get Karen to down a couple glasses with me.
Then a little more sightseeing at the cathedral ("whoa, BIG CHURCH!") before grabbing some gelato and letting HT pursue one of his favorite pastimes: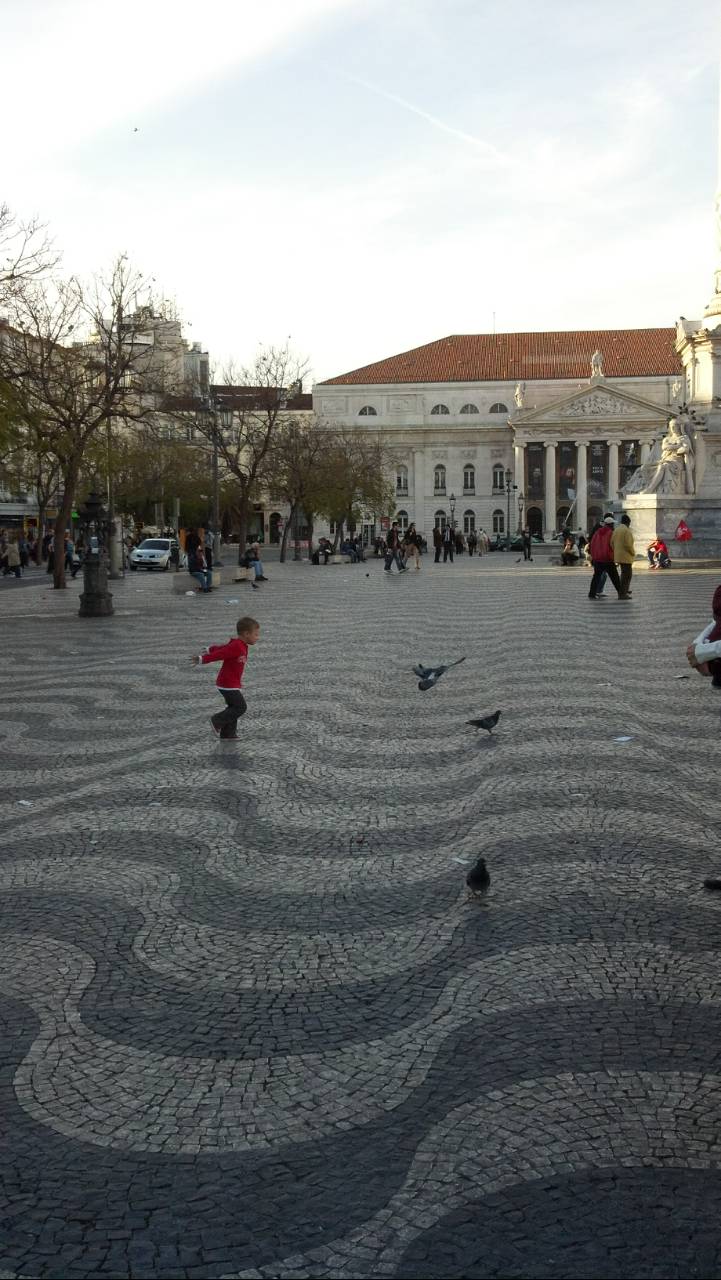 Tomorrow, we're heading off for a couple days to Sintra, a nearby laid back town that's a UNESCO World Heritage Site with an even more amazing set of castle ruins and a beautiful forest to boot. We'll be sad to leave the enormous hotel suite (HT was using it to play Hide and Seek tonight,) but are looking forward to our next destination.